Bright Herbal Bath Salts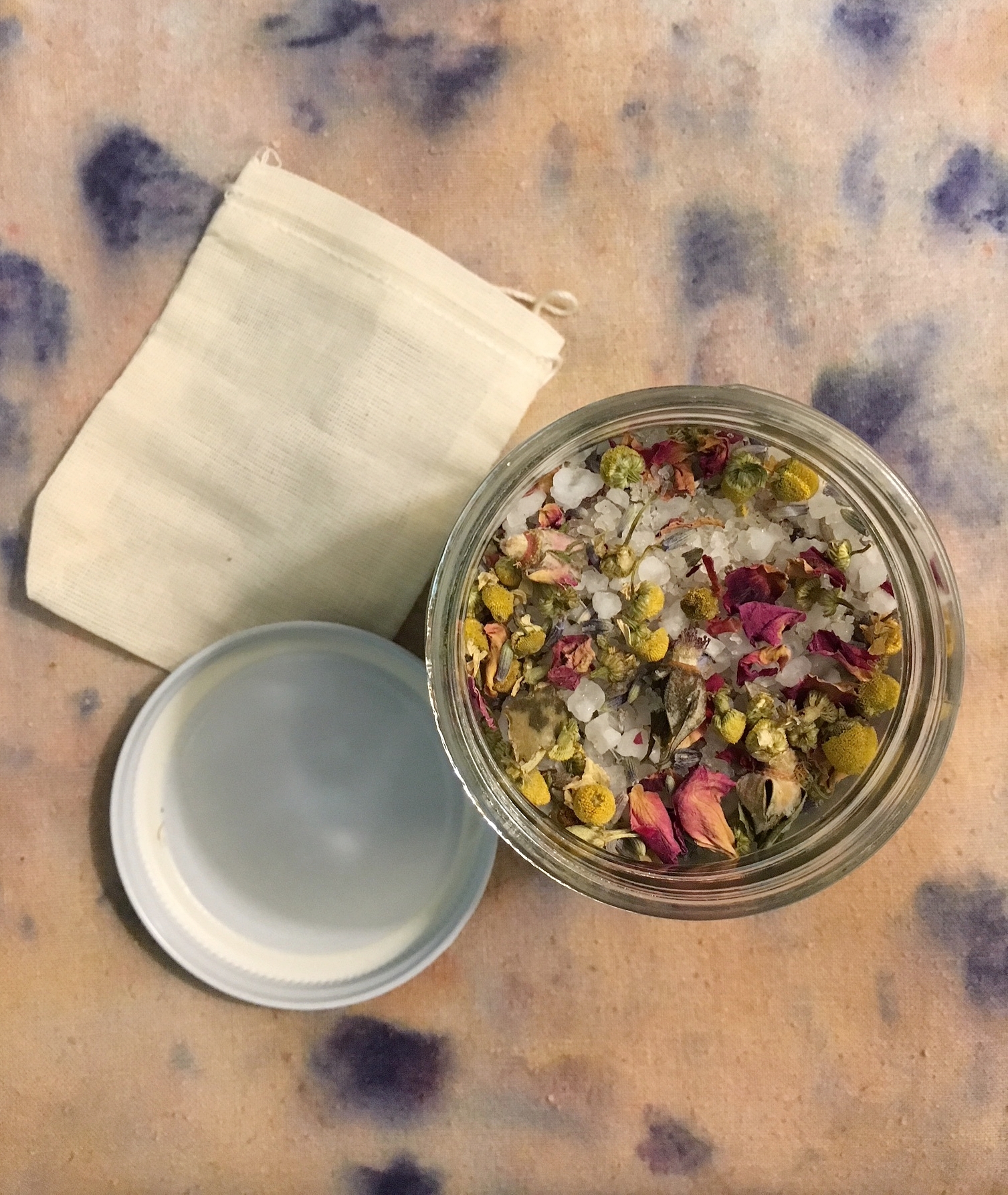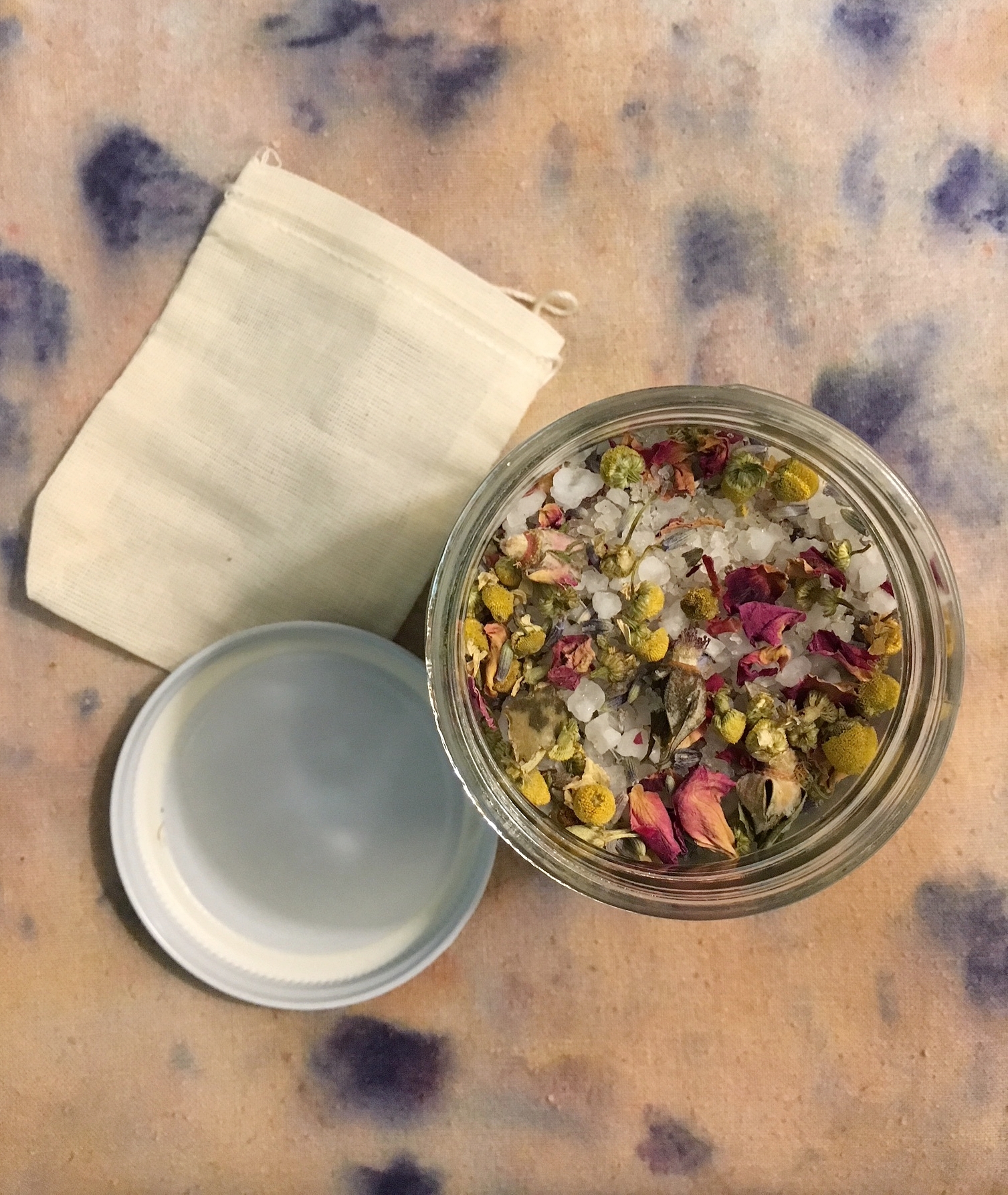 sold out
Bright Herbal Bath Salts
With a flurry of chamomile, rose, & lavender, this epson & dead sea salt blend is a really sweet way to end (or begin!) a day. Inviting in ease, warmth, pleasure, and joy, you can use this bath salt blend to set intentions of nurtrance and care. It's lovely to gift yourself or to gift to someone who is coming out of a difficult or complex time. It can be a sweet reminder of what is possible when we return to ourselves and make time for rest.
Each reusable jar is 9oz. and has enough for 3 baths and includes a reusable muslin bag so that the plant matter doesn't travel all over your bath tub (and into the drain) unless you want it to!
Ingredients: epson salt, chunky dead sea salt, lavender, rose, chamomile, & organic small-batch essential oil blend.
9oz.
All herbs are either locally and ethically hand-collected or come from an organic herb company or farm.
This product is not intended to diagnose, treat, cure or prevent disease and has not been evaluated by the FDA.